1. Go Marketing Suite and Choose Campaigns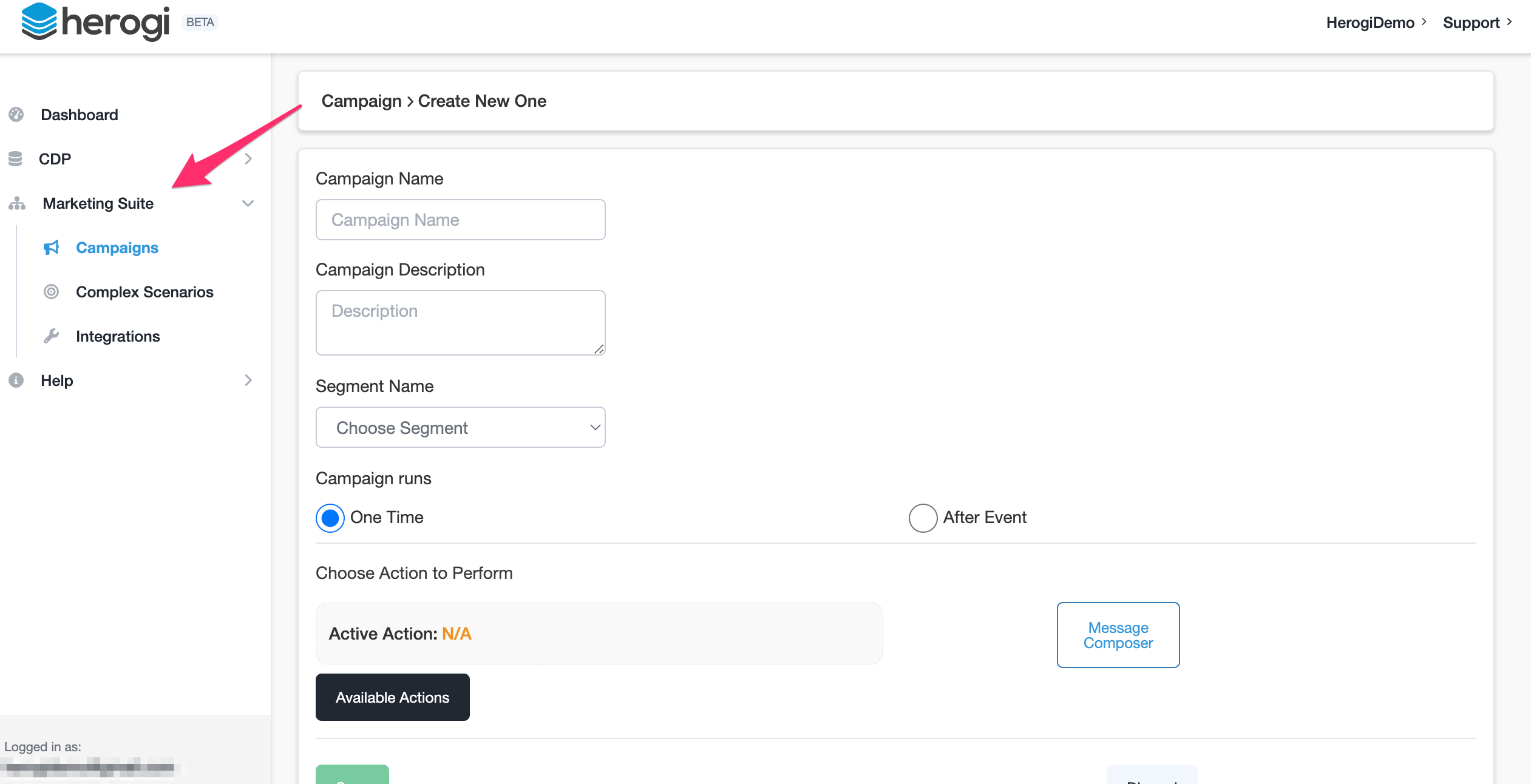 2. Enter Campaign Details
Choose AbandonedCart as event trigger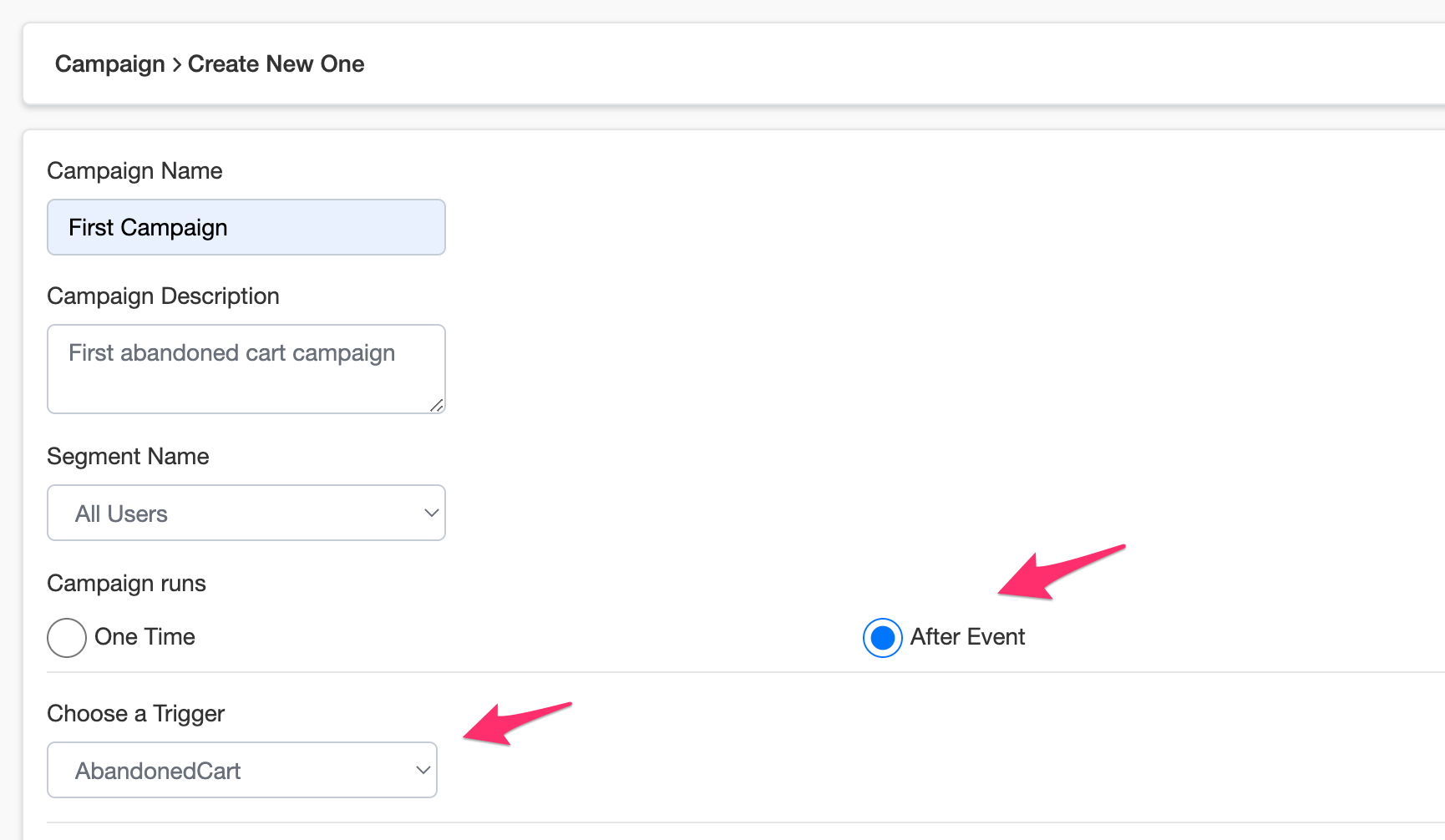 3. Setup Email as Action
Make sure that you have existing email integration, you can choose vendors such as AWS, Sendgrid or your own custom SMTP exchange.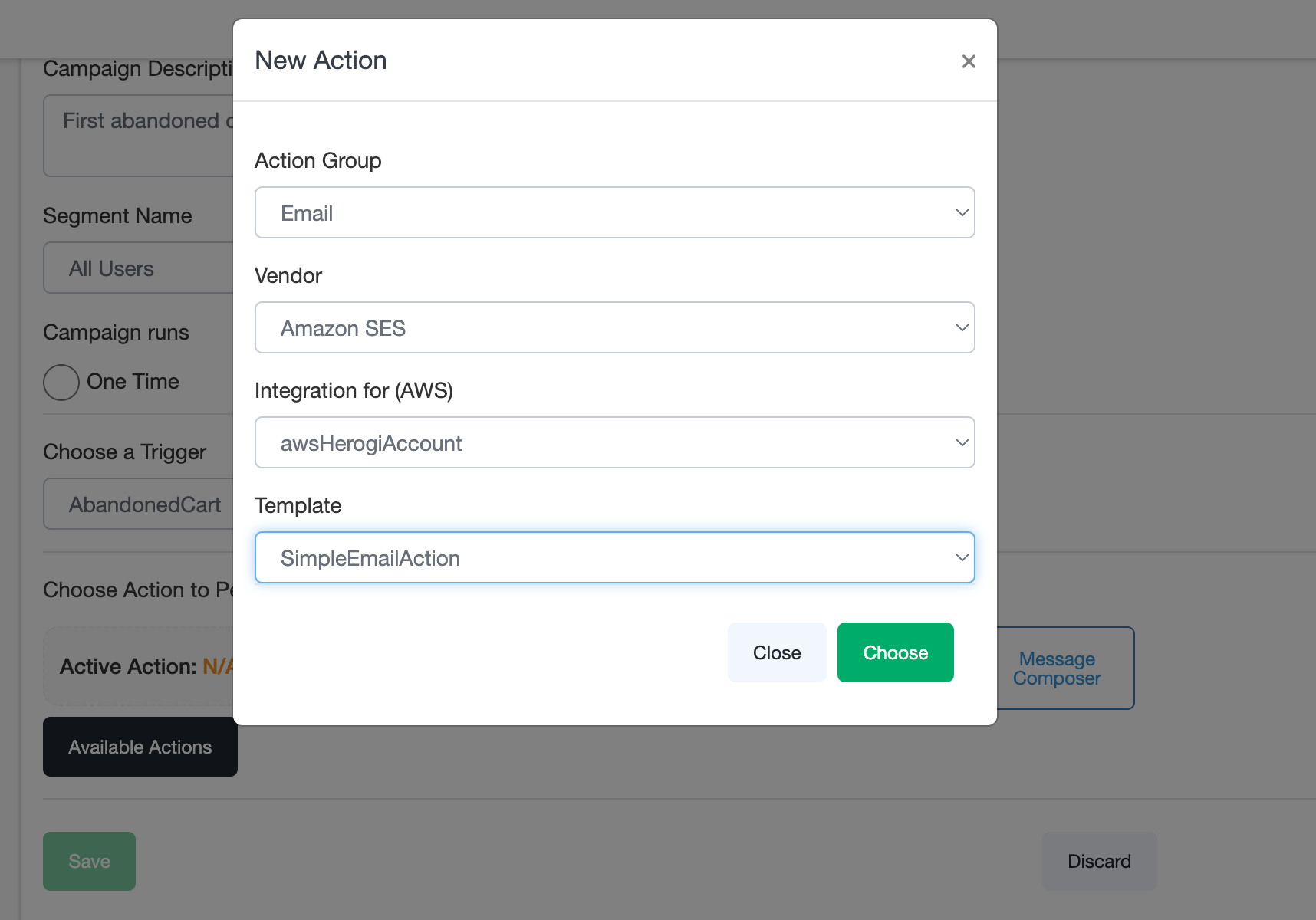 4. Enter Email Details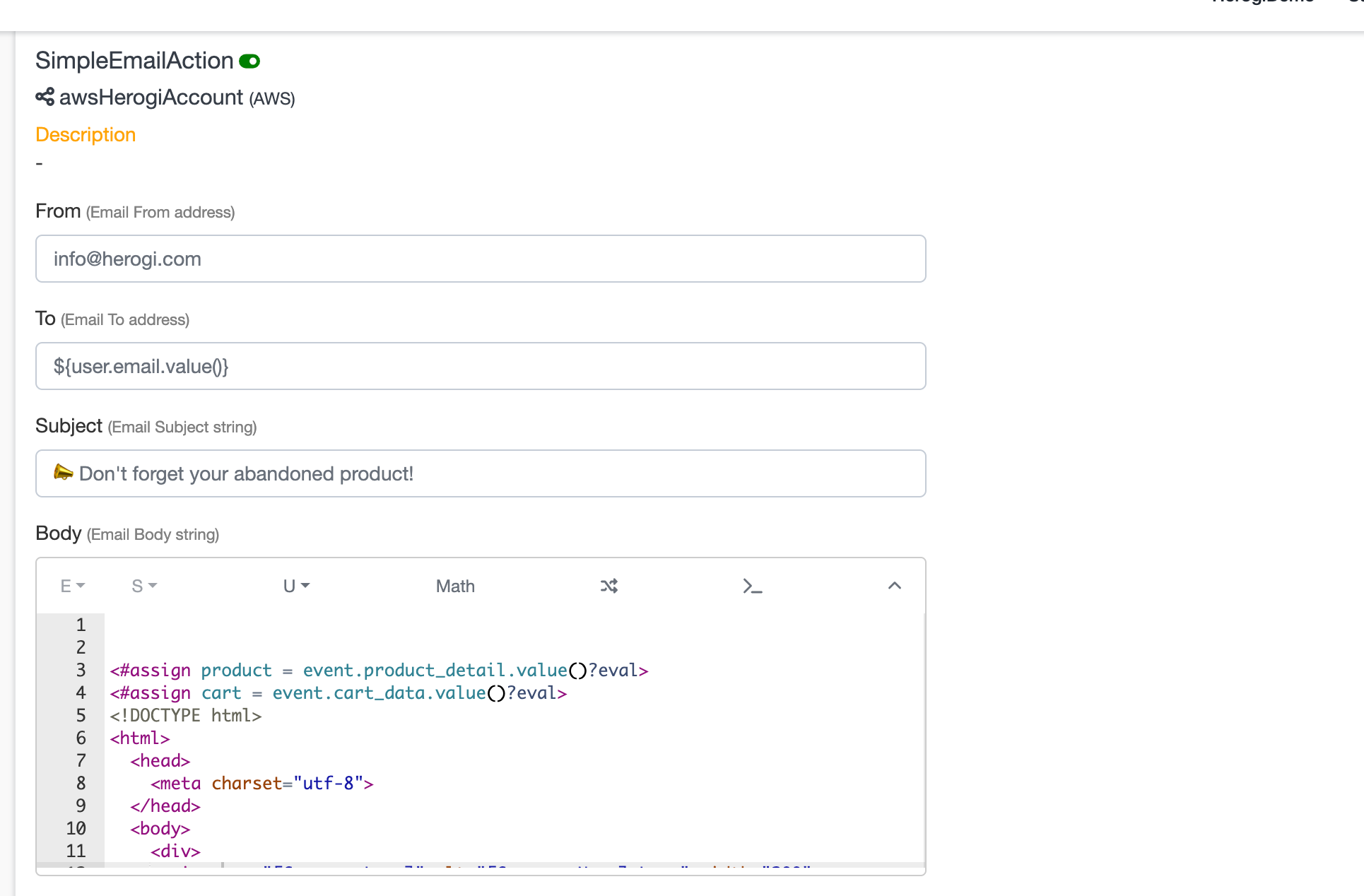 5. Review and Deploy Your First Campaign
Once you deploy your campaign if customer drops of from cart, it will trigger this email. You can monitor your campaign performance in the dashboard.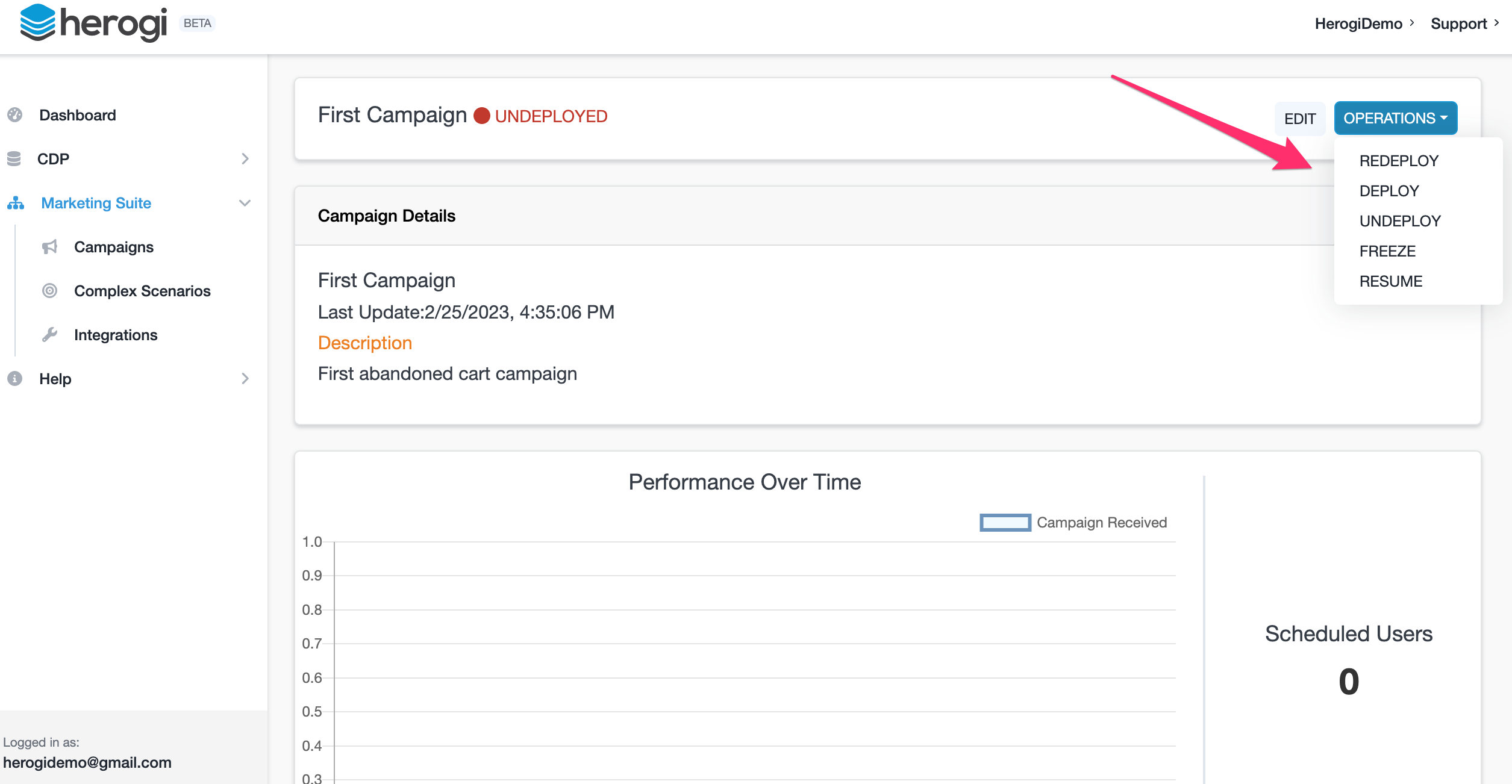 Resources
Sample abandoned cart email html body template -> Github Repo